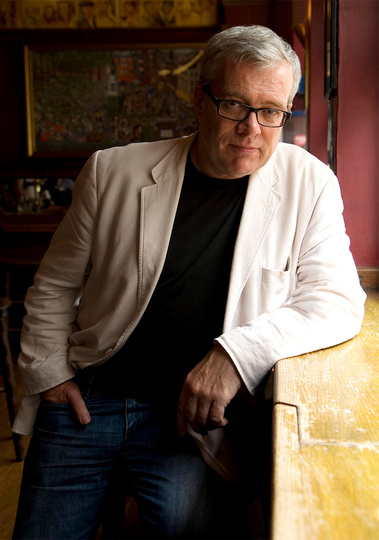 About the Photographer
SFM Photography is owned and run by Lee Thomas and is a division of Soho Film & Media Ltd based in London. With more than 42 years of experience, Lee has worked in the creative and media industries as a designer, art director, publisher, talent agent, casting director and producer, and more recently has renewed his love of portrait photography. As a publisher, he launched his first newspaper Auto Classic in 1989 and later became the founding publisher of British Film Magazine launched at the Cannes Film Festival in 2005.
In the film world, Lee is a full voting member of BAFTA having written his first feature film screenplay in 1999 and went on to found Soho Films in 2003, with offices in London and LA, and then Soho Film & Media Ltd two years later. Lee helped produce a number of features and short films before becoming a talent agent in 2009 - initially representing producers and directors - in what is now The SFM Agency. In 2011 he acquired the London-based talent agency Actors International Ltd and since 2012 has split his time between London and Vienna with offices in both capitals. In 2017, Lee founded United Media Rights Ltd with a remit to acquire and develop film and TV projects worldwide and continues to produce and package film and TV projects in the UK and in Europe.

Filmography

Lee has most recently been working with the British actor/director Simon Callow casting his latest movie project and is currently producing a new romantic comedy from the same writer which hopes to film with a star cast in London later this year. A number of other European TV and film projects are also in the pipeline.
Apart from his producer and casting director credits, Lee has amassed many 'Thank You' credits for his help on a number of films during the last two decades. A full list can be viewed by clicking on the IMDb link below.

IMDb : Internet Movie Database
Agency : Soho Film & Media Ltd
Talent Representation : Actors International